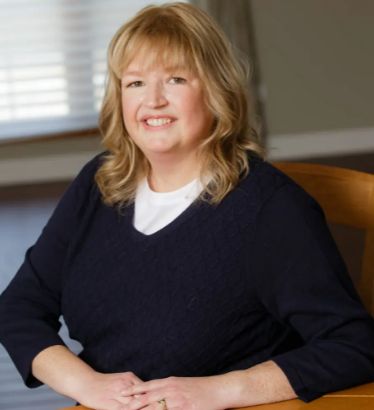 Althea Olson, LCSW
Adult, Adolescent, and Couples Psychotherapist

(PLAINFIELD AND OSWEGO LOCATIONS)
Small Changes Make a Big Difference
As a seasoned clinician of over 25 years, I know that everyone who passes through my door brings with them a unique set of needs and experiences. I let my clients set the pace of treatment and together, as a team, we determine what is needed to improve their quality of life. Whether our work can be accomplished in just a few sessions or something more long-term is needed, I am here to help clients navigate life's challenges. My superpower is the ability to break down complexities into simple solutions, and my diagnostic skills are precise. I find success lies in building on already existing strengths and using them as a foundation.  My clients describe me as direct and to the point, while still being validating and empathetic. This builds confidence and a belief that they can begin changing desired behaviors.  I want every client is to walk away from each session with practical knowledge they can begin applying that day.
I am experienced in treating
Depression
Anxiety
OCD
Phobias
Bipolar
Addictions
Loss & Grief Issues
Anger Management
Life Transitions
Marriage and Couples Counseling
Codependency
Relationship Conflicts
Abuse & Trauma
Chronic Pain & Autoimmune Disorders
First Responders
Christian Counseling
Chronic Mental Illness and Psychosis
I am also a writer and a national speaker.  My husband and I have authored several monthly law enforcement magazine columns.  We also travel the country to speak about morals, ethics, emotional self-care, marriage, relationships, and maintaining a healthy work/life balance. My treatment modalities are diverse since one size does not fit all:
Behavior Modification
CBT
Client-Centered
DBT
Completed Level 1 from John Gottman
Acceptance & Commitment Therapy (ACT)
Psychodynamic
Psychoeducation
Solution-focused
Strength's Based
Neuroplasticity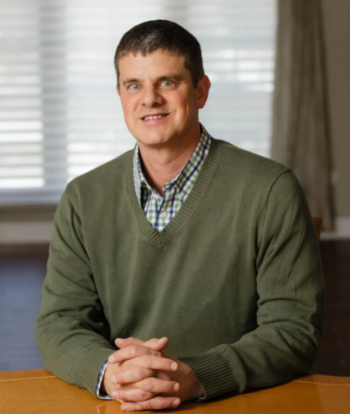 Mike Wasilewski, LCSW
Child, adolescent, adult and couples psychotherapist, freelance writer

(PLAINFIELD AND OSWEGO LOCATIONS)
I am a constant researcher combining traditional and current modalities into my treatment style.  I am well versed in DBT, CBT, Solution-focused, Psychodynamic, ACT, Client-Centered, and The Gottman Method. My wife, Althea Olson, and I have co-authored several monthly columns for law enforcement publications and traveled the country as police trainers and keynote speakers.
My clients describe me as accepting, compassionate, and kind, yet direct and able to get to the heart of a complex issue with simplicity, providing solutions they can begin implementing that day. As a seasoned first responder, I have seen it all and know how hard life can be. I know everyone carries pain and it can be difficult t find your way out. I am here to help you on your journey so that you can make the changes needed to live the life you desire.
I love using humor in my work with clients. They often describe me as accepting, compassionate, kind, direct, able to get to the heart of a complex issue, and funny. Maybe it's my experience as a police officer. When you've seen people at the very best and very worst, you learn to truly appreciate this gift of life we've been given. I want all of my clients to have that experience. As a retired first responder, I also know everyone carries pain. It can be difficult to find a way out. I am here to help clients on their journey so that they can make the changes needed to live the life they desire.
I work with adolescents, adults, and couples specializing in:
Anger Management
Anxiety/OCD
Bipolar
Chronic Mental Illness
Co-dependency
Compassion Fatigue/Vicarious Trauma/Job Burnout
First Responders
Impulse Disorders
Life Transitions
Long term and situational depression
Loss & Grief
Parenting Issues
Personality Disorders
Phobias and Social Anxiety
Relationship Conflicts
School Refusal and Anxiety
Trauma/Abuse
Work/Life Balance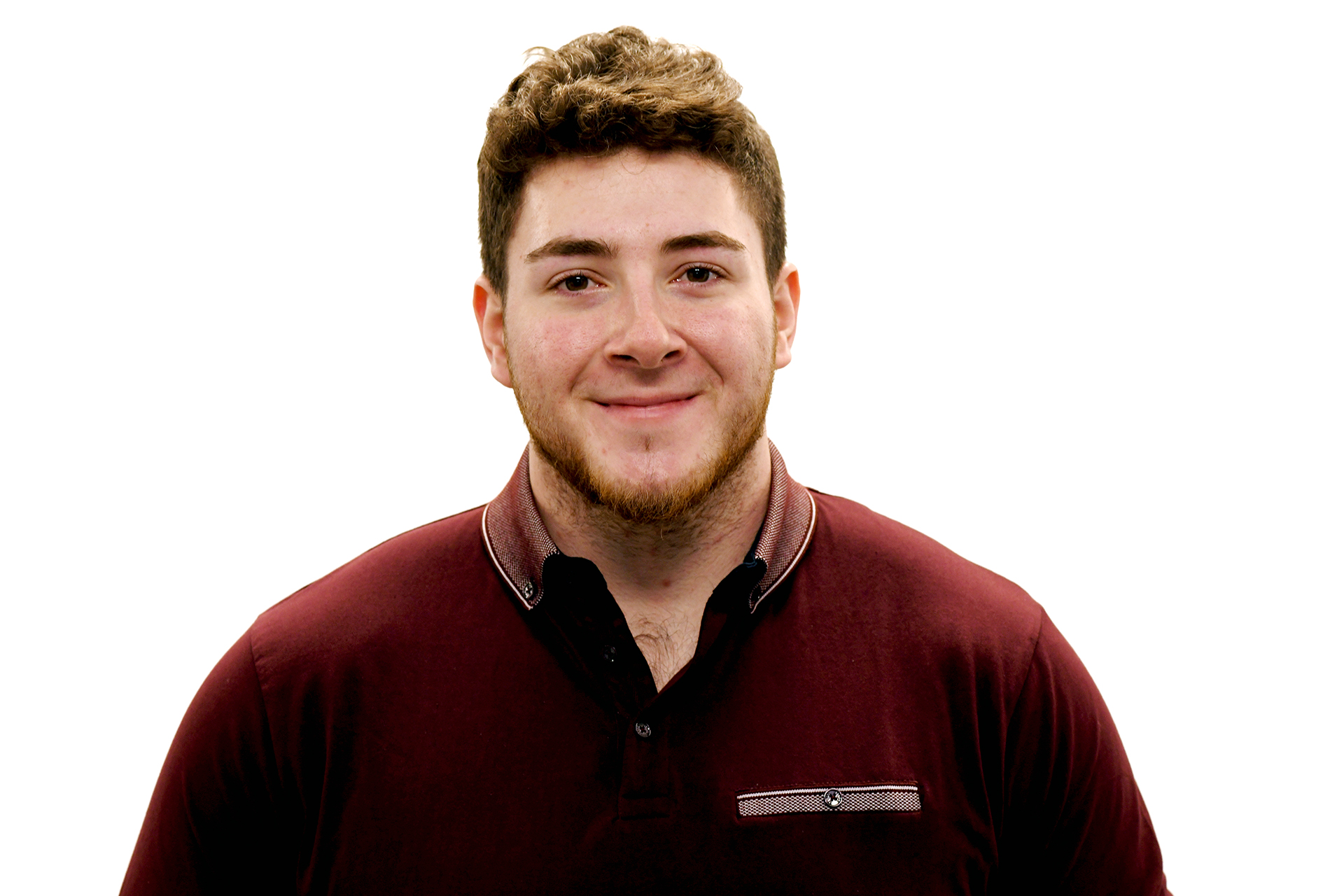 Dylan Bloom, Pre-Licensed Professional
Child, Adolescent and adult psychotherapy

(PLAINFIELD AND OSWEGO LOCATIONS)
Taking A Holistic View of Each Client
As a catcher and team captain for a conference championship collegiate baseball team, I have developed valuable skillsets that translate well into my role as a MSW level intern therapist. As a catcher, I needed to visualize the entire playing field, seeing the minute details before me to help orchestrate the action that best benefited my team. As captain, I worked to integrate and balance everyone's individual strengths and weaknesses to cohesively pursue a shared goal of winning. Likewise, a therapist needs to be able to see all aspects of a person to create a bond and guide them to success.
 A good therapist looks at all the parts of their client and, with a wide scope of vision, helps guide them to their goals.  My goal is to find the strengths a person possesses and guide them in techniques to define and overcome obstacles hindering their emotional and relational wellness.  Together, we will come up with strategies to achieve their goals.
The Best Feeling for Me Is Another's Success
My teammates and friends describe me as compassionate, caring, mellow, humorous, and genuine. A strong sense of humor is one of my own strengths, and I intend to work with clients in a light-hearted way to reach serious objectives. Every client is different, with different experiences and needs. I aim to help clients in the best way that suits THEM.
My approach is "team first", and I pull from the modalities of DBT, CBT, Psychodynamic, Client-Centered, Strengths Based, Problem-Solving, Play Therapy, and Solution Focused. Having a diverse toolbox of interventions sets my clients up for success.
I work with children, adolescents, adults, and couples, treating:
Depression
Anxiety
School Refusal
School Anxiety
Sports Performance 
OCD
PTSD/Trauma
Sexual Abuse
Personality Disorders
Burnout/Compassion Fatigue
College Students
Peer Pressure
Life Transactions
Social Skill Development
Relationship issues
Anger Management
Loss/Greif
Bipolar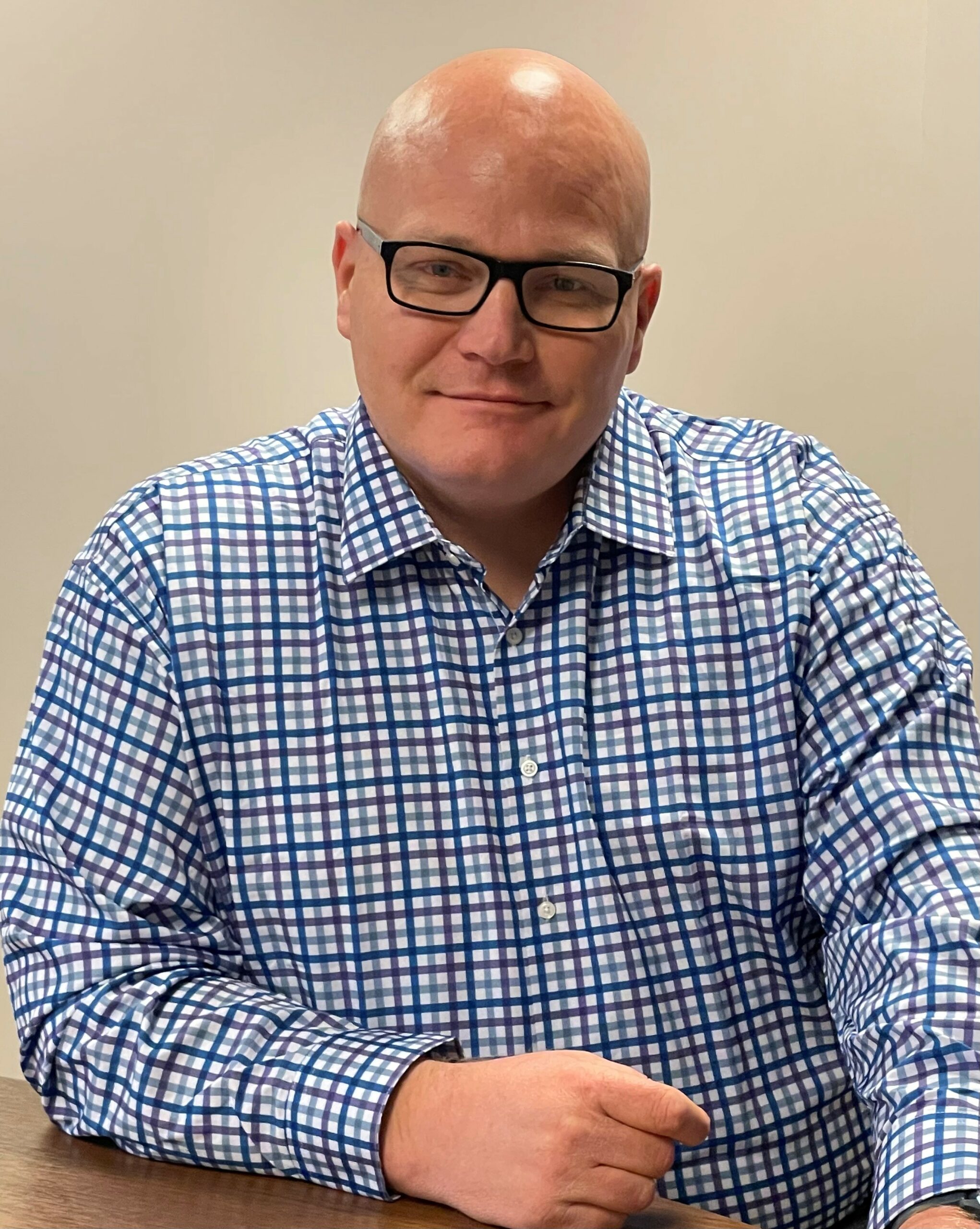 Dwayne English, Pre-Licensed Professional
Adolescent, Adult, Couples and Parent Coaching Psychotherapy

(OSWEGO LOCATION ONLY)
Experienced, Steady, and Calm when Life is Most Challenging
People describe me as steady, kind, accepting, warm, collaborative, and eager to find solutions you can begin implementing right away. I strive to find simple, actionable plans with easy-to-follow steps to achieve your desired goals. Every person who walks through my door is unique in their experiences, emotions, and perceptions. I know how someone experiences and interprets life's obstacles depends greatly on their upbringing, cultural influences, and personal values.  Recognizing and respecting these differences, I work hard to craft a therapeutic approach suitable to your specific needs and goals, and to make my office a warm and nonjudgmental space.
Courage and Strength come when we allow others to walk alongside us
With over 20 years serving people in their most vulnerable and terrifying moments, I am aware of the impact of repeated trauma on the psyche and that asking for help is one of the bravest choices we can make.  I take pride in treating everyone with the care, compassion, and dignity they need to regain the hope that felt lost.
As the father of an adult son with special needs, I know how caring for loved ones with special needs can be a uniquely challenging experience, often leading to feelings of stress, burnout, and loneliness.  Together, we can work to explore and understand feelings of frustration, guilt, and even joy, as you navigate the complexities of caregiving and learn practical coping strategies, stress management techniques, and self-care practices that may empower you to maintain your own well-being. It is my hope to offer a sense of validation and relief, knowing that you are not alone in your journey.
I believe people are resilient by nature and possess an inner strength to face life's struggles.  I work to empower clients to tap into this resilience and harness their strengths to effectively meet challenging emotions and situations.  I have learned it is never too late to do the next right thing to create better days ahead. 
I work with adolescents, adults, and couples. I also provide parent coaching to those with special needs children and those whose children have emotional & mental health  challenges.
Depression
Anxiety
Work/Life Balance
School Anxiety
Panic Disorder
OCD
Sports Performance
PTSD/Trauma
People with Autism
Personality Disorders
Burnout/Compassion Fatigue
College Students
Marriage & Couples Counseling
Life Transitions
LGBTQA+
Social Skill Development

Relationship Issues

Anger Management

Management
Loss/Grief 
Bipolar
Neurodiversity-Affirming
First Responders
Codependency
Parent Coaching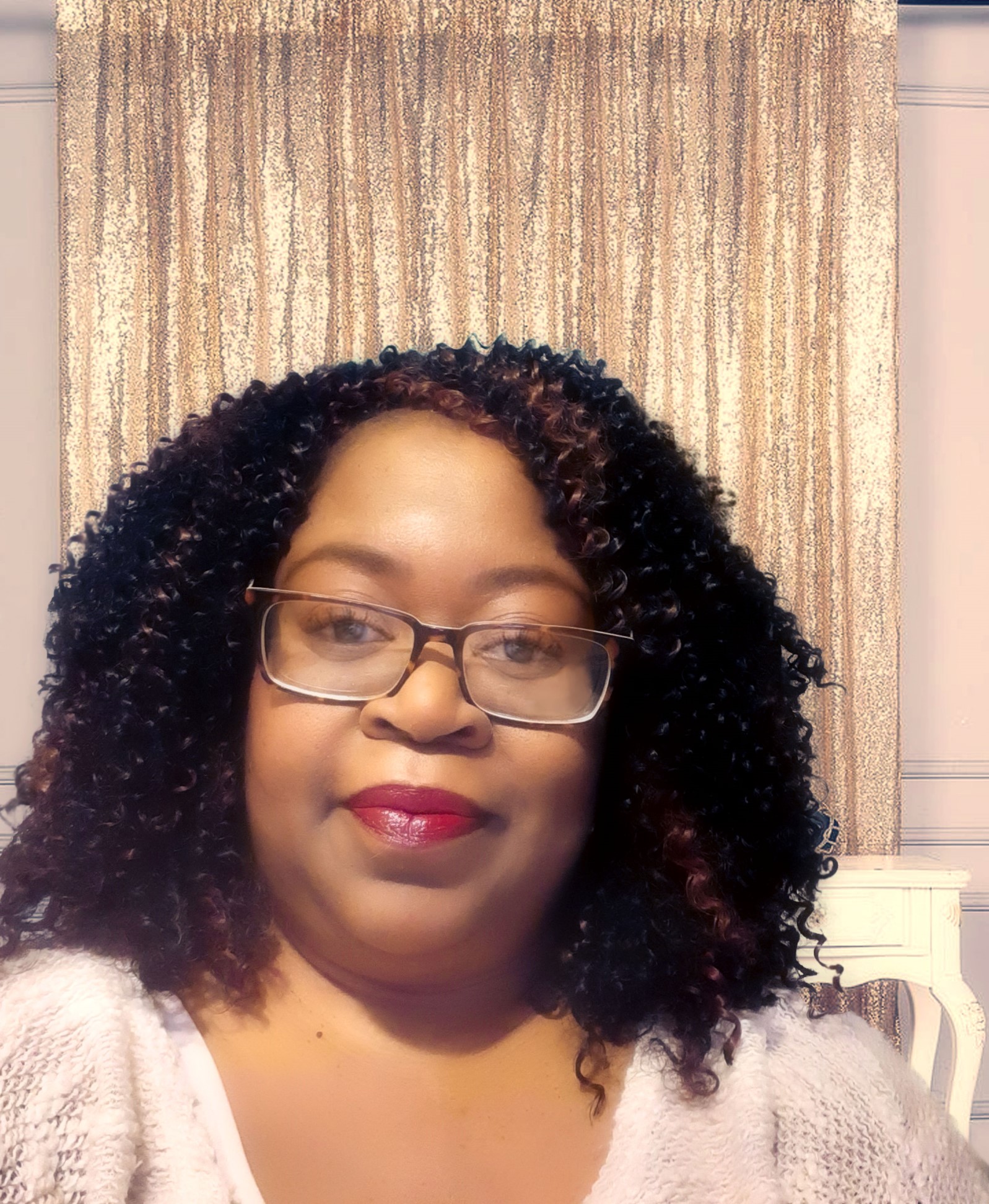 Penelope Armstrong, Pre-Licensed Professional
Child, Adolescent and Adult Psychotherapy

(Plainfield and Oswego Locations)
People Don't Care How Much You Know Until They Know How Much You Care ~ Maya Angelou
I have been involved in the lives of people for a very long time.  As a teen, I volunteered in community centers where I worked with young children performing activities and exploring creative arts.  I also assisted in senior centers and nursing homes, visiting patients to provide loving, caring support. As I progressed in my volunteerism, I moved on to serve larger communities feeding the hungry, helping the homeless, and serving where needs were greatest. I learned a lot about community and what it took to meet the needs of people from a very young age, and my experiences motivated me to want to do even more. Working with local churches led to coaching on relationships, finances, career, traumas, and so much more. This work has taken me to exciting places and meeting wonderful people along the way. And the one thing that I found out that is common among people is that they want to be listened to.  They simply want to be heard.
Everyone Has a Story - Tell Me Yours - I'm Listening
One of the biggest complaints so many have is that people just don't listen to them.  When they go to the doctor, their doctor rushes them through the examination and doesn't hear them out.  When they order their food, the waitress hurries them along.  The list is endless.  But that is not the case with me.  I truly listen. Why? Because I care.  I care about what has happened to you, what is happening to you, and what is going to happen to you. And I want what is best for you. I endeavor to help you discover the answers you have been looking for that will liberate you in your areas of interest so you can live your best life.  I will work with you using modalities such as Cognitive Behavioral Therapy, Acceptance and Commitment Therapy, Art and Play Therapy, Client-Centered Therapies, and other modalities as needed. 
I work with children, adolescents, and adults with a strong focus on addressing:
Obsessive Compulsive Disorder (OCD)
Attention Deficit Hyperactivity Disorder (ADHD)
Anxiety Disorders
Depressive Disorders
Trauma
Post Traumatic Stress Disorder
Bipolar Disorders
Personality Disorders
Oppositional Defiant Disorder (ODD)
Loss & Grief Issues
Parenting Skills
Anger Management
Life Transitions
Christian Counseling